Asteroid Add-On for Solar Fire v9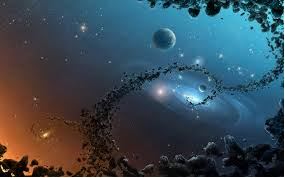 Anyone who owns Solar Fire V9 and loves asteroids will enjoy this add-on. It features 10,000+ Asteroid Ephemerides plus 66 pre-selected Asteroid Topic Groups all for use in Solar Fire v9.
This CD has a utility program that enables you to install 10,000+ asteroid ephemerides including the updated 66 pre-selected asteroid name topic groupings to help you explore the wonderful world of asteroids.
Solar Fire comes with almost 1100 asteroids and minor planets. By adding the asteroid Add-on, you bring the total number of asteroids and minor planets to 10,702.
The Asteroid-Add comes as a Download link or CD. It contains ALL minor planets from 1-9999. Included are all the named bodies in this group, as well as more than 1000 as yet unnamed minor planets. It contains select minor planets from 10000- 382238, most of which have been named. There are a few in this group of bodies that are as yet unnamed Centaurs which are included because they should be named soon and are potentially significant. These are listed with their provisional names:
1998 BU48 33128
1999 OX3 44594
2001 BL41 63252
2002 PN34 73480
2000 QB243 87555
2001 KF77 88269
2002 GZ32 95626
2001 SQ73 119315
2002 VR130 119976
2003 CO1 120061
1999 XX143 121725
2002 KY14 250112
The Asteroid Add-on also includes pre-selected Asteroid Topic Groups for use in Solar Fire including to name only a few:
Animals, Artists, Birds, Botany, Camelot, Celtic, Centaurs, Colours, Comedy, Demigods, Maritime, Muses, Music, Nordic, Oracles, Relationship, RockAndRoll and more.
And, of course, Solar Fire's existing filing system means that you can create your own personal files with Asteroids relevant to your own life!
You can use this program in three ways in Solar Fire v9:
Listings in the Asteroid reports
List Displays on Pages
Displays in Wheels as Extra Ring Points
The Asteroid Add-on has been Created by Esoteric Technologies using the Swiss Ephemeris Asteroid Ephemerides.
Cost: The cost is AUD$90 plus postage and handling. You can order a CD or Download link.
If you already own the Asteroid Add-on then you can email admin@esotech.com.au for a complimentary download link or you can purchase a $55 replacement CD.
Requirements: Solar Fire Gold v9 and up to about 510MB on your Hard disk drive if you wish to install the entire collection.